XERO cloud ACCOUNTING SPECIALISTS
Approved Accounting are specialist Xero accountants. We can provide you with online billing, banking and cloud accounting services.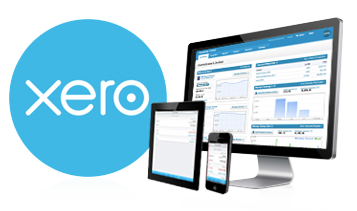 XERO GOLD CHAMPION PARTNERS
There are many cloud and online accounting systems on the market, and we are happy to support any if it is the best for your business. We have chosen Xero as our preferred supplier, because we feel it is the most complete all-around product.
Why you should use xero for your business
Xero accounting is an excellent online product, and we think it is the future for small business accounting. But to take advantage of its full potential, you also need support and advice up to the same high standard from your accountant.
You need a comprehensive solution that will really work for your business. That's where we come in; our monthly accounting packages are flexible to suit you, but typically cover everything, including bookkeeping, all available from our professional Xero accountants.
You don't need to look any further! Contact us today for more details.
With Xero you can stay up to date with your cashflow in real-time.
Just log in anytime, anywhere.
Automatically import your bank statements and allocate your transactions.
Up-to-date reporting with quick links to all the original transactions.
Handle employee expenses easily – all you need to do is review and approve claims.
Our use of Xero online accounting software
We work extensively with Xero, online accounting software, which helps us to streamline our work and offer the best possible service to our customers.
Xero is a fast-growing online accounting company with over 100,000 users worldwide, but our small part in introducing their software to our customers has not gone unnoticed! 
Xero approached us and asked if they could make a case study video about the way we are using Xero's online accounting software, and how it is benefiting our customers and our business.
They visited us to record the video, and released it along with a short article about Approved Accounting on their blog. They have also been showing it at their roadshows for accountants, around the UK.
Xero online accounting – the world's easiest accounting system
We do everything we can to make your life as easy as possible, which is why we are recommending Xero Online Accounting for most of our small business customers.
A NEW WAY TO WORK TOGETHER with your team
With Xero online accounting software, you can share your latest business information with your team and your accountant — so that everyone is always up to speed and in the loop. You can do this from work, home or on the go.

CONNECT TO ADD-ON PARTNERS
Integrate Xero with your business operations by linking it to any of a range of powerful add-ons for CRM, stock management, timesheets & job management, plus many other specialised apps.
CONNECT YOUR BANK ACCOUNTS TO XERO
Bank feeds allow you to automatically import and allocate your latest bank, credit card and PayPal transactions. Save time by setting up rules to teach Xero what to do with particular transactions.
EVERYTHING YOU NEED TO GROW
Fixed asset recording, expense claim facility, budgeting, management reporting – all accessed quickly and easily, whenever and wherever you need it.
EASILY CONNECT WITH YOUR CUSTOMERS
Easily create high quality invoices for your customers, and email them directly from Xero. Manage your cashflow by scheduling invoice payments and sending customer invoices automatically.
PLEASURE DOING BUSINESS
With Xero online and cloud accounting you can log in any time, anywhere, on your Mac or PC through a browser or on iPhone or Android using the Xero Touch app.
Xero for small businesses:
Xero Accountants for London
Approved Accounting is based in Hampshire but we have a number of small businesses clients in London who rely on Xero for their online accounting. We are more than happy to meet you face-to-face in London are arrange for a free, no-obligation accounting consultation to discuss your small business objectives. Learn more about the services we can offer by visiting our dedicated
Xero accountants in London
page.