XERO cloud ACCOUNTING SPECIALISTS
With Making Tax Digital for income tax on the horizon, now is the time to move your accounts to the cloud. Approved Accounting delivers professional accountancy support using Xero, market-leading accounting software.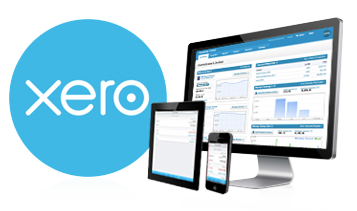 XERO GOLD CHAMPION PARTNERS
Approved Accounting is a team of highly knowledgeable and experienced accountants. We are passionate about introducing small businesses to cloud accounting services. We have helped many of our small business customers successfully move to Xero accounting software over the past few years, earning us Gold Partner status.
Why you should use xero for your business
Xero accounting software is an excellent cloud-based solution, and we think it is the future of small business accounting.
It allows you to access and manage your accounts from anywhere on any device. It is known for its ease of use, making it simple to manage cash flow, pay bills, send invoices and manage expenses, for example.
Benefits of cloud-based accountancy software for small businesses:
Xero is intuitive and has a great interface, making it a pleasure to use.
Xero negates the need for manual entry and therefore reduces the chance of human error.
You can log in to your Xero dashboard wherever you are, giving you greater control over your finances.
Xero gives you an accurate snapshot of your accounts at any point in time, helping you to make better business decisions.
Xero makes it easy to submit VAT and tax returns to HMRC in line with MTD.
Xero ensures compliance with Making Tax Digital (MTD)
The government has already launched MTD for VAT, with MTD for income tax due to launch in April 2023. This means that it will be compulsory for self-employed sole traders to submit electronic quarterly reports and their annual income tax return to HMRC using approved software.
Crucially, Xero has VAT and tax planning functions that are compatible with MTD, which makes the process easy.
Xero has many customisable features to help you gain better control of your finances. There are too many to list here, but here are a few of the highlights.
Cash Flow Management
With Xero you can stay up to date with your cashflow in real-time. Just log in anytime, anywhere, on your phone or laptop.
Expense Claims
Xero allows for easy management of employee expenses – all you need to do is review and approve claims.
Bank Reconciliation
Xero automatically imports bank statements from your bank accounts and allocates your transactions.
Payroll
Xero allows you to manage your payroll with ease to ensure your employees are paid accurately and efficiently.
Financial Reports
Xero provides up-to-date reports, such as profit and loss reports and balance sheets, with quick links to all the original transactions. This allows you to stay on top of your data and take a more proactive approach to financial management.
Watch our video on Xero accounting software
We are proud of our status as Xero accountants and have helped to pioneer its use in the UK. The company has grown rapidly in recent years and has 3million subscribers in over 180 countries, but our part in successfully introducing their software to UK businesses has not gone unnoticed! 
Xero approached us and asked if they could make a case study video about the way we are using their online accounting software, how it is benefiting our customers and our own business.
They visited us to record the video, and released it along with a short article on their blog. It has also been shown to accountants at roadshows around the UK.
XERO ONLINE ACCOUNTING – THE WORLD'S EASIEST ACCOUNTING SYSTEM
An easier way to collaborate with your team
Share your latest business information with your team as well as your accountant, so that everyone is always on the same page. You can do this from work, home or on the go.

Connect to add-on partners
Integrate Xero with your business operations by linking it to any of a range of powerful add-ons for CRM, stock management, timesheets and job management, plus many other specialised apps.
Connect your bank accounts to Xero
Bank feeds allow you to automatically import and allocate your latest bank, credit card and PayPal transactions. Save time by setting up rules to teach Xero what to do with particular transactions.
Everything you need to know
Fixed asset recording, expense claim facility, budgeting, management reporting – all accessed quickly and easily, whenever and wherever you need it.
Effortless, professional invoicing
Easily create high quality, branded invoices for your customers and email them directly from Xero. Manage your cashflow by scheduling invoice payments and sending customer invoices automatically.
PLEASURE DOING BUSINESS
With Xero online and cloud accounting you can log in any time, anywhere, on your Mac or PC through a browser or on iPhone or Android using the Xero Touch app.
Approved Accounting is based in Hampshire but we have many small businesses clients in London who rely on Xero for their online accounting. We are more than happy to meet you face-to-face in London are arrange for a free, no-obligation accounting consultation to discuss your small business objectives.
Learn more about the services we can offer by visiting our dedicated Xero accountants in London page.
Approved Accounting can help you unlock Xero's potential
Xero is comprehensive and customisable software. To take advantage of its full potential, it pays to have the advice and support of specialist accountants.
That's where Approved Accounting come in. As your accountant, we can help you tailor Xero to your needs, including bookkeeping, payroll, expenses, cash flow, VAT and tax planning. Our monthly accounting services packages are flexible and we work hard on behalf of our clients to fulfil their individual accountancy needs.
We help many small businesses to master their accounts using Xero. Contact us today to find out how this revolutionary software can help your business thrive.
Xero Frequently Asked Questions
Can Approved Accounting assist me with Xero set up?
Absolutely. We have a great deal of experience in migrating company accounts to Xero and like nothing more than introducing new clients to its many benefits.
Which is better Xero or Freshbooks?
Every piece of accounts software has its pros and cons. What works for one business may not work for another. Our advice is to seek professional accountancy support to help you decide which one is the best fit for you.
We have chosen Xero as our preferred supplier as we believe it is the best all-round product and the easiest to use. However, we're more than happy to support other software, such as Freshbooks.
Is Xero the market leading accounting software?
Xero has substantially grown its market share in the past few years and is viewed by many as a benchmark for the industry. It saw a huge 19% increase at the end of the 2022 financial year and now has over 3million users worldwide.
Can Approved Accounting help me switch from my current cloud based accounting software?
Yes, if you are looking to migrate to Xero from other cloud-based software, we can help to make the transition as smooth as possible.
How much is Xero cloud accounting software?
Xero has different monthly packages suitable for every company size, from sole traders to large businesses. Approved Accounting offers a range of professional services using Xero and you can view our pricing here.
Is Xero compatible with Making Tax Digital?
Yes, Xero is fully compatible with Making Tax Digital. It allows you to keep digital records of your VAT and tax activity and submit it directly to HMRC.
Is Xero training available?
If you have used cloud accountancy software before, then you should find your way easily around Xero. If not, we can offer support to you and your team, providing knowledge and advice as needed. There are plenty of great tutorials online, too.